Showing 1 - 3 of 3 results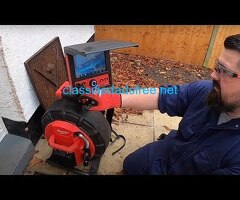 1 month ago
Preview
Healthy Drains, Happy Home: Discover Our Drain Surveying Solutions
1 month ago
Drain Surveying, One of our more specialised services is drain surveying and inspection. Unchecked drains can often cause dangerous and expensive problems to arise. As part of our drain surveying services, we are able to provide a concise report so you know as a customer exactly what is causing your drainage problem or...
England, GB
/
1 month ago
/
34 hits
England, GB
Mersey Rod Limited Company
3 months ago
Preview
CNC Machine Service Rapid prototyping capabilities
3 months ago
CNC Machine Service, We have experience working with gearboxes from several notable brands including David Brown, Hansen, Radicon, Renold, Sumitomo and Flender. This in-depth level of experience allows us to offer you a service that is entirely bespoke to you, your gearbox, and its intended application. For More Inform...
GB
/
3 months ago
/
69 hits
GB
Highfield Gears
3 months ago
Preview
Gearbox Repair Specialists Transformation Virtuosos
3 months ago
Gearbox Repair Specialists, Our CNC machines and detailed inspection report software to our loading bays and cutting tools, we have all the equipment to help you fulfil your gearbox requirements. We've invested so much in cutting-edge equipment that we're able to create gear spares, gearbox parts and repair and recondi...
GB
/
3 months ago
/
79 hits
GB
Highfield Gears