Showing 1 - 3 of 3 results
10 months ago
Preview
CJ POD: The Manufacturer of Print on Demand Shoes and Clothing
10 months ago
CJ POD is a print-on-demand manufacturer, our print-on-demand products include basketball jerseys, football suits, football jerseys, football shoes, boots, team uniforms, cheerleading uniforms, socks, bags, and other clothing accessories. Site: https://www.printscode.com
US
/
10 months ago
/
329 hits
US
CJ POD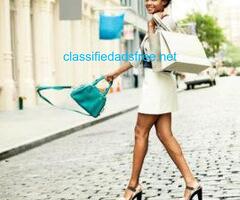 1 year ago
Preview
Start the summer with a new wardrobe
1 year ago
Summer is coming near and finding summer clothes can be a chore. I have put together some stores that I shop at. I am a plus-size person, but my girls are not and I was able to find some affordable fashions they liked also. Come inside and take a peek, I did all of the heavy lifting for you.
US
johnny
1 year ago
Preview
Milano Fine Men's Fashion
1 year ago
At Milano's Fine Men's Fashion, you can find exquisite clothing for any occasion. We are based in Long Island and supply expertly tailored clothing including mens custom suits, custom made dress shirts, and bespoke suits. Whether you need a specific piece made for a special event or an entire wardrobe custom designed, ...
New York, US
/
1 year ago
/
175 hits
New York, US
johnny